Fill out the form below and we will email and Tweet your local senator on your behalf to oppose AB 44.
Protect California Small Business, Jobs, Environment and Communities
Ban on Fur-Based Products Does More Harm Than Good. Stop California Legislature from targeting a centuries-old craft for elimination.

Protect your freedom to choose!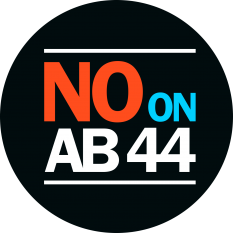 A Ban on Fur-Based Products is a Blatant Form of Discrimination….
"And not only does the bill attempt to legislate personal morality, it passes judgement on the significance of the traditions of certain cultural groups. For example, the bill provides exemptions relating to use by the Orthodox Jewish community and the Native American community, but it fails to recognize the cultural significance and important traditions surrounding fur in the African American community."

Earl "Skip" Cooper, President, Black Business Association
…Against the African American Community
"While I'd like for people to wake up to the cruelty of fur, I don't believe in banning something for everyone just because I don't personally care for it…We don't need laws for clothing. I'm a transvestite who wears women's clothes, so government-enforced dress codes make me nervous. My not ever wearing fur or feathers since I became involved with PETA is my choice."
Lady Bunny, Drag Legend, Actress, Musician (Former PETA Spokesperson)
…Against the LGBTQ Community
"Many retailers, both small and large, sell these items which drive a significant part of our economy, including tourism…A ban would deprive shop owners and employees of jobs upon which they depend to support themselves, encourage visitors to shop in other states, and cause significant negative impacts to our economy, including shuttered stores and loss of tax revenue that goes to pay for important city services."
Tracy Hernandez, President, Los Angeles County Business Federation
…Against Struggling Small Businesses
"It's about more than just fur coats—anti-fur activists such as PETA ultimately want to ban leather, wool, silk, and other animal products. They want to impose a vegan lifestyle on others."
Will Coggin, Center for Consumer Freedom
…Against Californians' Personal Choices
Copyright © 2019. Paid for by Fur Information Council of America; established in 1987 to protect and promote the
interests of the retail and manufacturing sectors of the U.S. fur industry. Privacy Policy.